Myrrh essential oil is as biblical as they come. Literally. With its ancient ties to frankincense and scripture, Myrrh tends to get our focus during holiday and spiritual moments. But did you know that Myrrh offers so much more?
From cuticle care to spring and summer scents, Myrrh is welcome year-round! Read "Myrrh" about the diverse uses for this woody, warm essential oil.
What is Myrrh oil used for?
Opt into oral care
Another surprising Myrrh tip? Add two drops of Myrrh to your toothpaste or mouthwash to elevate your morning and night dental hygiene routine.
Skin for the win
Myrrh is no respecter of skin; it's truly a friend to all. Concerned about dry skin? Infuse your pre-makeup skin care routine with a drop or two of Myrrh. Bothered by blah skin? Dab on a drop or two of Myrrh to up the hydration in your skin care. Whatever you're facing with your skin, Myrrh is more than willing to help!
Service sidekick
Myrrh's gentle, grounding aroma pairs perfectly with planning random acts of kindness. While baking cookies for a friend, diffuse Myrrh. While delivering supplies to your local homeless shelter, swipe on Myrrh. As you celebrate, use Myrrh as a personal perfume while you practice goodwill toward friends.
All-season star
Yes, Myrrh is a merry-must during the holidays, but we're fans of it all year long. Diffuse these blends during the summer solstice, the fall equinox, and every other month of the year!
Spring: As the rains start to fall and the flowers start to bloom, you'll need a diffuser blend to accompany those exquisite scents. Mix the fresh-cut fragrances of Geranium and Ylang Ylang with musky Myrrh for a garden-fresh diffuser blend!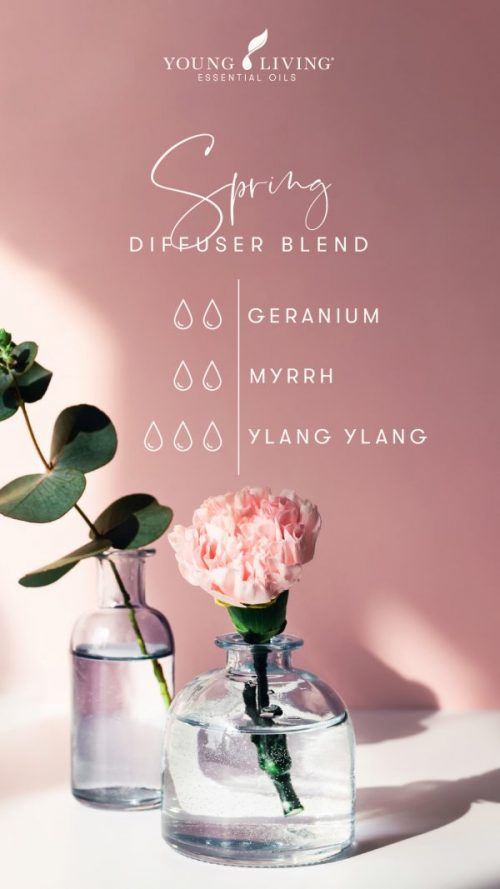 Summer: The temperatures are rising and all we want to do is cool off with a fan, a glass of sweet citrus something, and a diffuser blend that's as refreshing as a dip in the pool. Try this one: Blend sunny Lemongrass, tangy Grapefruit, and complex Myrrh.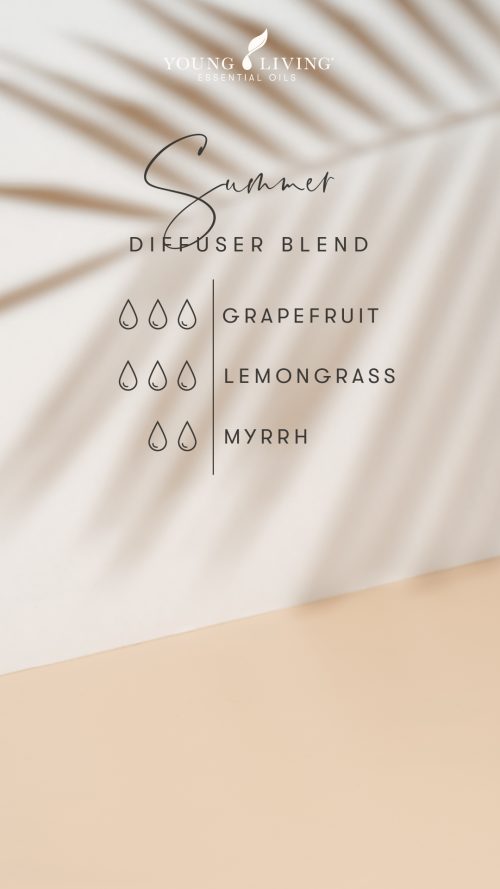 Fall: Leaves are falling and autumnal aromas are calling. Mix together earthy and rich Myrrh with balmy and warm Sacred Sandalwood. Throw in a splash of spunk with Tangerine and you've got a blend that's reminiscent of crispy, chilly days!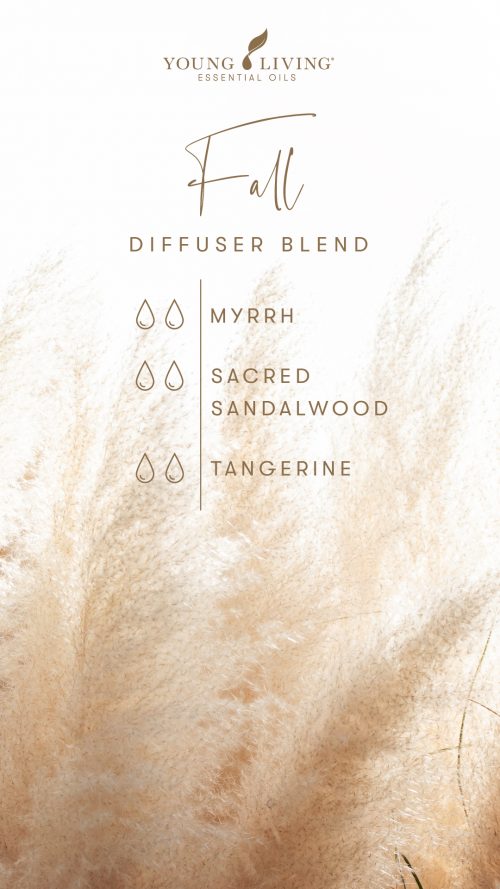 Winter: Here's an end-of-year recipe you'll need! Beat the brr with drops of Myrrh. Feel festive with a touch of Frankincense. Soak in the season's spirit with Cedarwood. Blend it all together with a bit of Bergamot!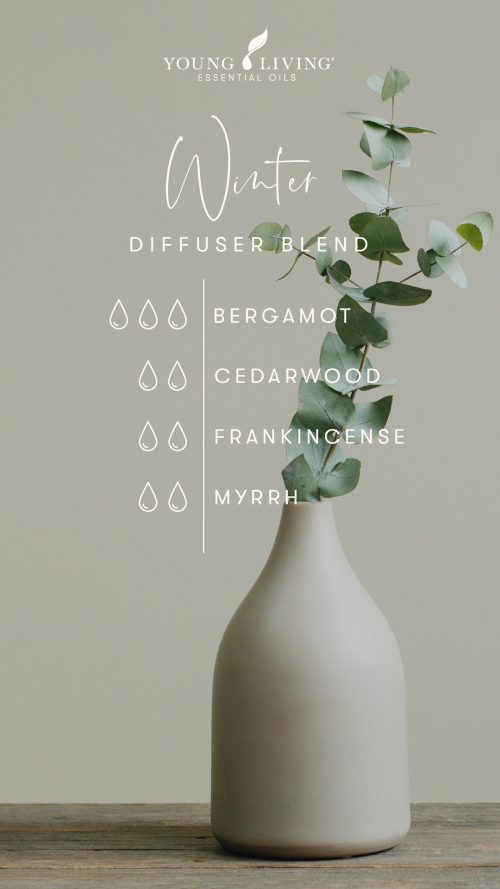 YL tip: Yikes, you're out of Myrrh! What can you substitute for Myrrh oil? Try Vetiver and Copaiba.