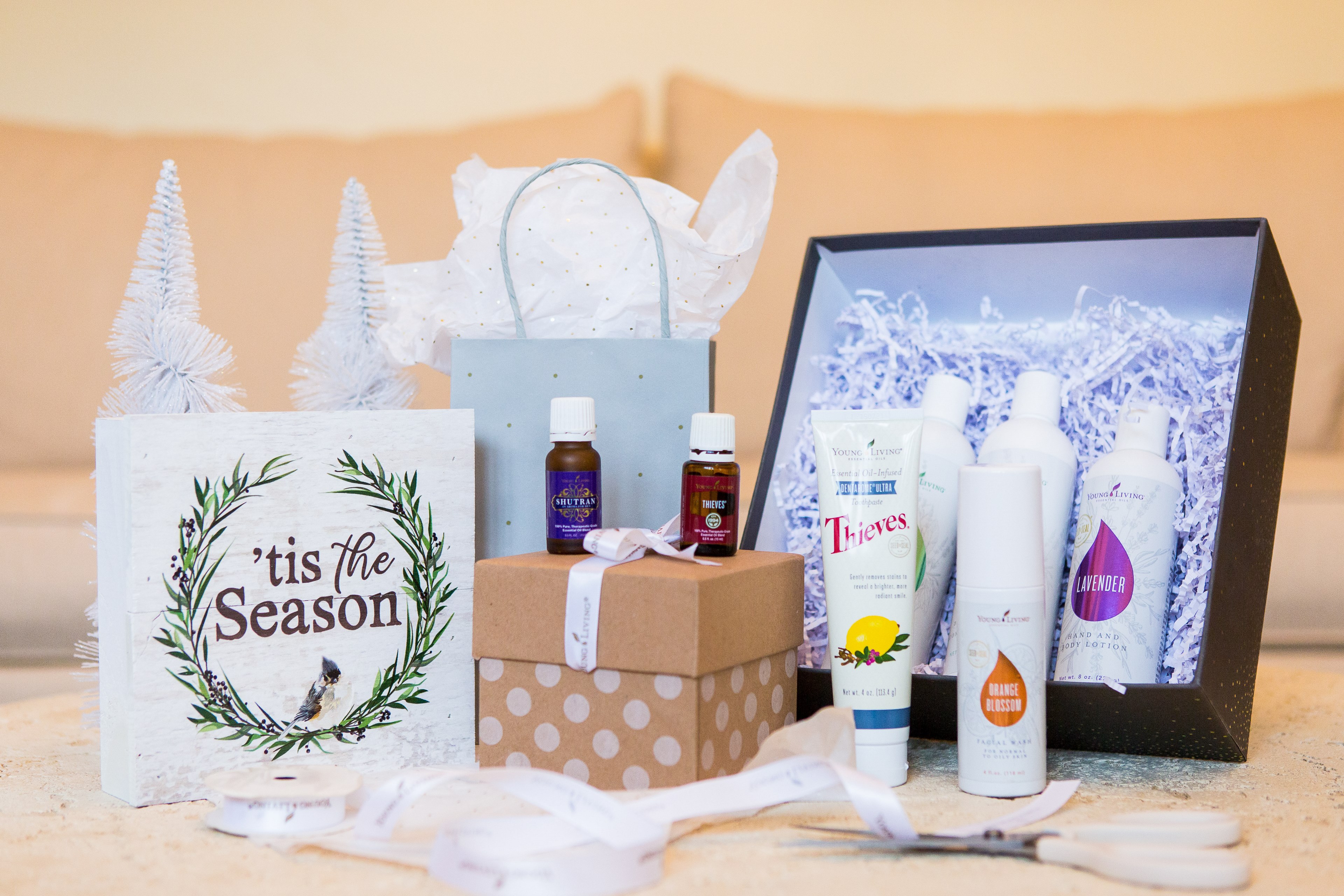 Let's take the stress out of holiday shopping this year! I have some ideas for you that are perfect for anyone on your list. You can either grab the ready-to-go products on your next order from Young Living and have them shipped right to your door OR take advantage of the DIY recipes and get crafty! Don't forget that when you order through the Essential Rewards monthly box program you get bonus freebies and points back that you can exchange for MORE goodies!! No matter which option you choose you're still giving the gift of wellness and sharing the best with the people you love!
Seed to Seal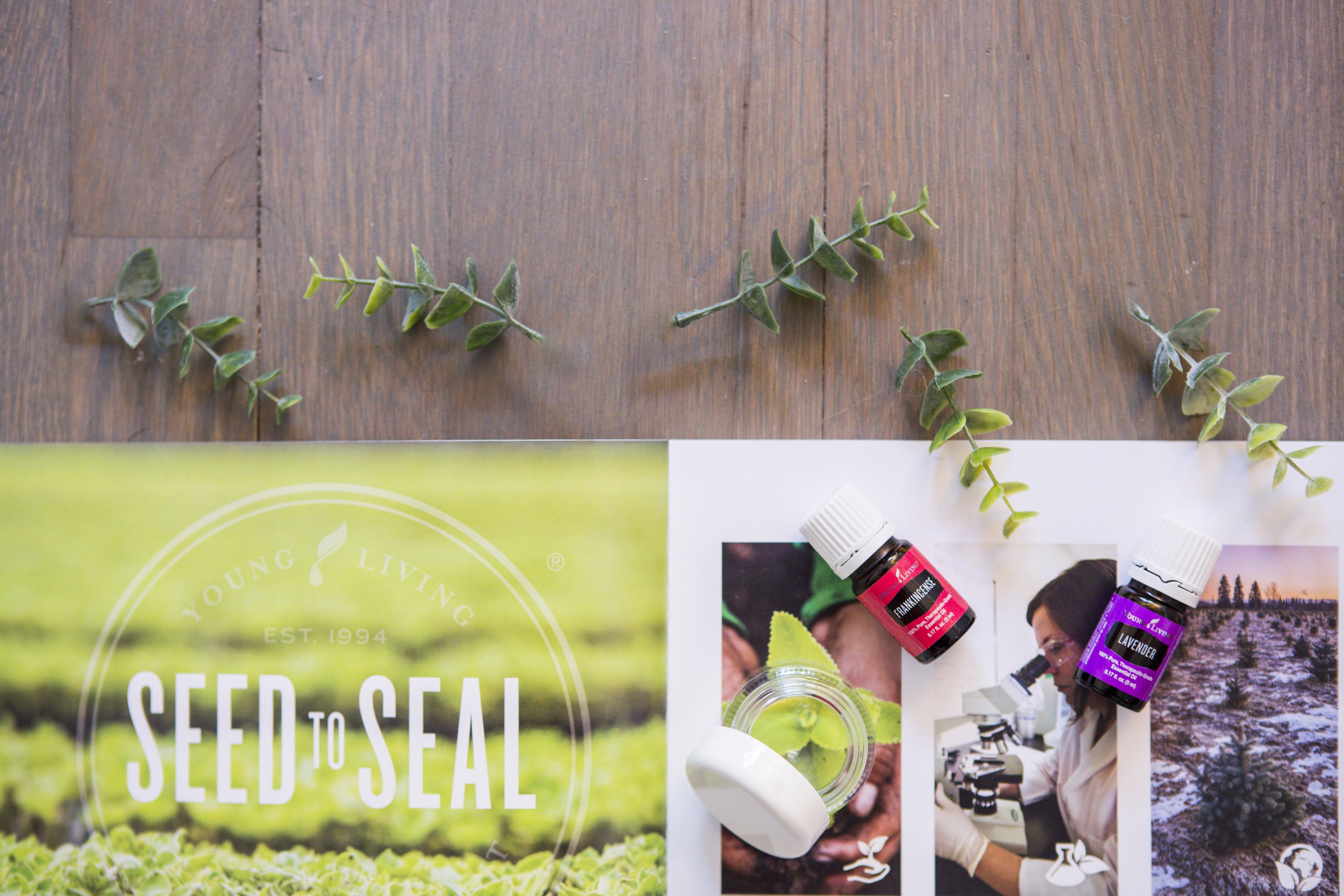 Not all essential oils are created equally. When you shop with Young Living you are getting quality products backed by a 'Seed to Seal' guarantee that you won't find anywhere else. You can expect that Young Living will provide you with only the BEST!
plant material that is grown on corporately-owned farms or carefully vetted partner farms (that you CAN visit!)
sustainable farming and sourcing practices, providing the purest oil
great care taken to preserve and protect natural resources
hand-weeded fields and ZERO use of pesticides
oils that retain all their natural constituents and therapeutic properties
use of food-grade distillers with state-of-the-art design and distillation methods
low pressure and low temperature distillation, without the use of solvents or synthetic chemicals
rigorous testing on each batch by internal labs and third-party facilities
oils that are carefully reviewed through every step of production in order to meet or exceed industry safety and purity standards (beyond organic!)
And the best part… if the oils do not meet these high standards they are rejected and will not be bottled as a Young Living product. Now that's amazing!!
Pretty in Purple
Price Point: $ to $$$
Anyone else an #allthingslavender kind of gal? Young Living has a full array of lavender-infused products that you can mix and match to create custom gift sets for any lady on your list. Take a peek!
Lavender Shampoo/Conditioner
Lavender Shower Gel
Lavender Lotion
Lavender Bath Bombs
Lavender Lip Balm
Lavender Foaming Hand Soap
Lavender Oatmeal Bar Soap
LavaDerm Cooling Mist
Go all out and grab them all for someone OR grab a few and divide them up into multiple gift sets! I've got a spa-themed gift idea I think you'll love…
Order a bottle of Lavender Lotion, a pack of Lavender Bath Bombs, and four Lavender Lip Balms ($63 wholesale).
Order a set of these 2 oz. containers HERE ($1.17 each).
Head to your nearest dollar store and grab four cute gift bags.
Add one 2 oz. bottle of lotion, one bath bomb, and one lip balm.
For right around $20 each, you just created a spa-themed gift set any woman would love! Feeling like you want to get creative and add a little more lavender to the mix? Whip up a batch of DIY Lavender Bath Melts to include with each set.
Merry & Bright
Price Point: $$$
Brighten up someone's holidays this year by getting them ready for the next season with Mineral Sunscreen, LavaDerm After-Sun Spray, and Coconut Lime Body Butter! These are already made for you and easy to grab!
If you didn't already know, traditional sunscreen can have some pretty harmful ingredients inside. Sunscreen may not be a common holiday gift, but trust me, your recipient will thank you when they realize how valuable of a gift this really is. You're giving the gift of wellness! If you're feeling crafty try your hand at some DIY Whipped Body Butter. It smells incredible!
Smile Pretty
Price Point: $ to $$
"All I want for Christmas is my two front teeth…" so we gotta keep them nice, right?! Who doesn't want a healthier, whiter smile? Give the gift of Thieves!
All of Young Living's toothpaste is fluoride-free, made without harsh chemicals or synthetics, and gentle on enamel. Grab your favorite tube and pair it with Thieves mouthwash and dental floss. Hop on Amazon and grab some cool bamboo toothbrushes and kick your gift up a notch!
By ordering a 5-pack of 2 oz. tubes of Arombright and grabbing some small plastic containers to split up the mouthwash, you can whip up several gift bundles at a great price! Take a look…
2 oz. Thieves Aromabright – $5.75
2 oz. Thieves Mouthwash – $2.58 (combine 1 oz. mouthwash with 1 oz. distilled water; price includes cost of plastic container)
Thieves Dental Floss – $3.00 (when purchased as a 3-pk)
Add in a toothbrush and you are still under $15! What a practical gift or stocking stuffer! Want to add a little more? Make a DIY Throat Spray using the leftover mouthwash OR just use your Thieves and Lemon essential oils.
The Gift of Self-Care
Price Point: $ to $$$
I am loving the fact that I can grab full-size products and gift them as is OR divvy them up to create multiple gifts, aren't you? #smartshopper
These oil-infused goodies would make the perfect self-care gift – because we all know how hard it is to make yourself a priority! Give them everything they need from head to toe!
Satin Mint Face Scrub
LavaMint Softening Foot Scrub
Lavender Mint Shampoo and Conditioner
Lavender Lip Balm
Want to divvy these up? You can! Young Living shampoo and conditioner is extra thick and concentrated so many people dilute it 50/50 with water. Even diluted it still works great for cleansing and conditioning.
Grab those 2 oz. containers we talked about earlier and add 1 oz. of shampoo/conditioner to each and fill the rest with water. By doing it this way, you can get EIGHT gift-size bottles of shampoo and conditioner out of one, making them only $3.70 each! And that includes the cost of the 2 oz. container!
Grab these ½ oz. jars for just $0.29 each and include a sample of both the Satin Mint Face Scrub and LavaMint Softening Foot Scrub. It may seem like a small amount but a little goes a long way! Package all this and a lip balm in one of these mesh organizers and you've got adorable little gift sets perfect for anyone on your list… all for under $25!
Feeling up for another homemade recipe? You could also include an amazing DIY Hand Scrub for silky smooth hands all year round.
Cozy Up
Price Point: $ to $$$$
This gift set would be perfect for any bookworm, homebody, tea- lover, teacher, or neighbor on your list!
Pair one (or more) of these with a cute mug or a warm fleece blanket:
Slique Tea
Cinnamon Bark Vitality
Lemon Vitality
Diffuser & Thieves
To keep it super cost effective, grab an affordable mug from your nearest dollar store, fill it with some colorful paper shred and tuck in two Slique tea bags ($1.62) and a bottle of Lemon Vitality ($6.25). That's less than $10! #teachergift
Throw in a little jar of oil-infused honey and they will love you forever! Place ¼ cup of honey in a jar and add 5-8 drops of Cinnamon Bark Vitality, Lemon Vitality, or Thieves Vitality for flavoring. This goes so well with a hot cup of Slique tea!
Want to add a little flare? These little 2 oz. glass jars from Amazon and mini wooden honey dippers would be adorable in this gift bundle!
Shutran Man
Price Point: $$ to $$$$
Don't worry, I haven't forgotten about the men in your life. I have a special gift set just for them. Shutran is the PERFECT blend of ten different essential oils specifically designed for men to boost feelings of masculinity and self-confidence. This blend is also found in Young Living's entire line of Shutran products, giving the men in your life everything they need to stay fresh and clean from head to toe. Simply choose the ones that fit into your budget and you're good to go!
Shutran Essential Oil
Shutran Bar Soap
Shutran 3-in-1 Men's Wash
Shutran Beard Oil
Shutran Shave Cream
Shutran Aftershave Lotion
Once again, you could easily divide up the full-size products into sample sizes to create multiple gift sets or add in a DIY option to stretch those dollars!
Ageless Beauty
Price Point: $ to $$$
Your mom, daughter, sister, or grandma (any lady!) will love Young Living's line of Orange Blossom products! It will keep their skin healthy and glowing! Pick one or all of them for a great gift bundle!
Charcoal Bar Soap (with Orange Blossom)
Orange Blossom Facial Wash
Orange Blossom Moisturizer
Feeling a little more DIY with this one? Try making an incredible Overnight Face Serum.
Our Furry Friends
Price Point: $ to $$$
We can't forget about those fur babies! I love that Young Living hasn't forgotten about them either. Our animals are just as susceptible to all the harmful toxins in our everyday products as we are. Thankfully there is a safer alternative for them! Young Living has an entire Animal Scents collection of pre-diluted essential oils you can use directly on your pets, along with shampoo, ointment and pet chews. This is the perfect collection to gift to your own pets or even your friends' pets. Take some samples to your local veterinarian's office; I'm sure they would love it!. #brilliant
Again, grab full products for each recipient OR divide them up and make multiple gift bundles for under $20 each! Let's do a little math and break this one down…
Animal Scents Shampoo – $16.25/8 oz. bottle = $2.03 per ounce
Animal Scents Ointment – $24.75/6.3 oz. container = $3.93 per ounce
Animal Scents Pet Chews – $20.25/10 ct = $2.03 per chew
Animal Scents T-Away – $16.75/15 ml bottle = .05 per drop
Animal Scents ParaGize – $11.00/15 ml bottle = .04 per drop
Need container ideas? Try these:
Wrap each pet chew in it's own food-safe cellophane bag or add a DIY element and make your own Sweet Potato Puppy Muffins using the recipe from prouddogmom.com.
Fresh from the Kitchen
Price Point: $ to $$$$
Know anyone that loves to cook or bake? How about someone that loves to eat? This is the perfect gift AND it's easy on the budget too! Once again, head to your nearest dollar store and grab a mixing bowl, some spoons and spatulas, maybe add in an oven mitt or apron and your favorite cookbook. Pair that with some Young Living Vitality oils and BAM! You have a deliciously, affordable gift set.
There are over 45 oils to pick from in the Vitality line and many at varying price points – you can grab Lime Vitality for as little as $5.75 wholesale! You can decide which ones will work for you but here are some member favorites…
Lemon Vitality
Basil Vitality
Rosemary Vitality
Orange Vitality
Peppermint Vitality
Lavender Vitality
Cinnamon Bark Vitality
If you want Young Living to do the work for you just grab the Vitality Culinary Kit. It includes six of the most popular Vitality oils as well as a high-quality stainless steel mixing bowl with a silicone lid, four stainless steel and silicone utensils (whisk, spatula, scraper, and serving spoon), the Vitality Culinary Cookbook, and a bamboo oil rack. #easy
If you're in the mood to whip up a DIY then grab a couple mugs, some marshmallows, some Vitality oils, and attach the recipe for Holiday Hot Cocoa.
Get the Best Deal
Who wants to pay full price when you can get the same thing at a discount?
Young Living has several options to help you get started and snag the best deal possible. Even if you already have your own Young Living account, there are still some money-saving tricks you need to know!
Shoot me a message or click here and I can walk you through the options.